Tester's Vermont Christmas Trees-- Your online source for Vermont-fresh Wreaths, Christmas Trees and hand painted ornaments!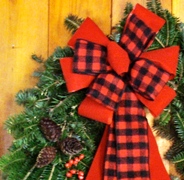 SPRING 2016 at TESTERS
Happy Spring, everyone! With our cold, but almost snowless winter, we were able to do a lot of basal pruning, folier sampling, and trimming throughout the entire winter. In April, my wife Susan and I were able to get away and spend a magical week in Belize. The sunshine, sand, food, and snorkeling were out of this world!
Now that we are recharged, the work begins in earnest! We will be planting transplants for a month. These transplants consist of Frasers, Balsam, and Fralsams and will be planted on all our plantations. This year we will have a bigger crop of Frasers than ever! And we are definitely expanding in that area.
Along with our fertilizer blends, we will be folier feeding the micro nutrients to the specific needs of the trees in each place for a healthy and deep color tree that will last a full season.
Please contact us at any time for any questions you may have regarding our trees. We would love to hear from you!
During Thanksgiving 2008, we had a visit from Vermont's Channel 3 News, WCAX-TV. See the story and video HERE.
---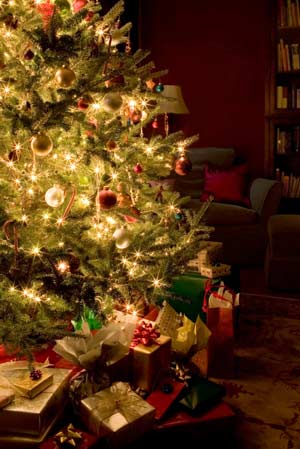 Tester's Vermont Christmas Trees is nestled in what is known as Vermont's Northeast Kingdom. Our family-owned farm consists of 6 plantations within a 50-mile radius, where we grow Fraser fir trees, Balsam fir trees, beautiful hybrids, and firs for making Christmas wreaths. An elevation of approximately 2000 feet enables us to grow a hardy Vermont Christmas tree with deep color and good needle retention. We are very pleased to be able to offer our Christmas trees and wreaths directly to you through our online store.
Many of our Balsam Christmas trees are of the Cooks strain or Mountain Balsam variety. The short blue/green needles have many of the same qualities as the Fraser, and make beautiful Christmas trees or wreaths. We take an aggressive and intensive approach to growing on our plantations, and all our Christmas trees are fertilized and monitored for insects or other pests regularly.
We have been in business for 25 years, have grown every year, and now are one of the largest growers of Vermont Christmas Trees. We are one of the few farms in the state that grow Fraser fir trees in any quantity.
Our Christmas trees are available to wholesalers or to retail customers online, or join us on our farm to select or cut your own tree for Christmas. Come by weekends during the holiday season, and enjoy a hay ride to the trees to cut your own, or have a nice cup of hot cider or cocoa on the house!
Tester's Vermont Christmas Trees - make us a part of your holiday tradition! We offer Wholesale Christmas Trees and Choose and Cut Christmas Trees right on our farm in Barton, Vermont. We also have a retail location in Niantic, Connecticut.